The company registered medicines in Sweden, too
"Sopharma" has filed notice of its intention to declare an interest to acquire a company for wholesale medicines in Moldova and in 10 days expects permission for concentration from the local anti-monopoly commission. This was announced by Ognyan Donev, Chairman of the Board of Directors of "Sopharma" at a meeting with the management of the investors' group. Donev would not comment on how long negotiations will continue or the possible cost of the transaction. He also announced that the company registered its medicine in Sweden, the CzechRepublic and Slovakia, and plans to expand its presence as portfolio there and in other European countries. Donev noted that he was cautious about the outlook for the definitive recovery of growth in sales of one of the biggest markets of the group - Russia, because he does not exclude new devaluations in the currency and possible shock to the market. According to him, the market in Ukraine has reached its bottom last year and now growth is expected, and the company is destined to remain in these two markets because there are industrial and commercial companies there.
The Moldovan path to Romania
From the words of Chairman of the Board of Directors of "Sopharma" it became clear that in the coming days, the Commission for Protection of Competition will give permission for the acquisition of wholesaler of medicines in Chisinau, who owns warehouse facilities and a chain of 11 pharmacies in the country.
According to Ognian Donev a subsidiary of pharmaceutical manufacturer "Sopharma Trading" will focus on market penetration in Serbia, where for one year it has a registered company for wholesale of medicines. In a few years' time, when he intends to be among the market leaders in the growing market with Belgrade as centre, "Sopharma Trading" will likely expand significantly the Group's presence in Moldova and consequently will step in Romania as well.
Dimitar Dimitrov, CEO of "Sopharma Trading" said that the registration of the trademarks "Sopharma" in Serbia is pending.
"The market there is increasing and 23-24 million people live in the region. Currently we develop on the market exclusive brands we also offer in Bulgaria. It is a fragmented market with annual turnover of about 600 million euros, which, despite that notes growth," said Dimitrov. He added that he expects this year as well the company managed by him in Bulgaria to show growth in revenues and profit.
Possible expansion in Bulgaria
Ognian Donev added that "Sopharma" has received a proposal to purchase a share in the Bulgarian company producing galenic solutions. These are different types of alcohol, hydrogen peroxide, flavin, iodine, potassium permanganate and others and he considers the possibility to negotiate an entry into the company. "Sopharma" has in the portfolio of the Group productions of hospital medication vials, gauze, bandages, syringes, needles, systems, but does not own galenical production and will decide whether to negotiate. The annual sales of these products are about 12 million levs. They are used in the production of medicines, sold in pharmacies, and the solutions are among the most commonly used hospital products.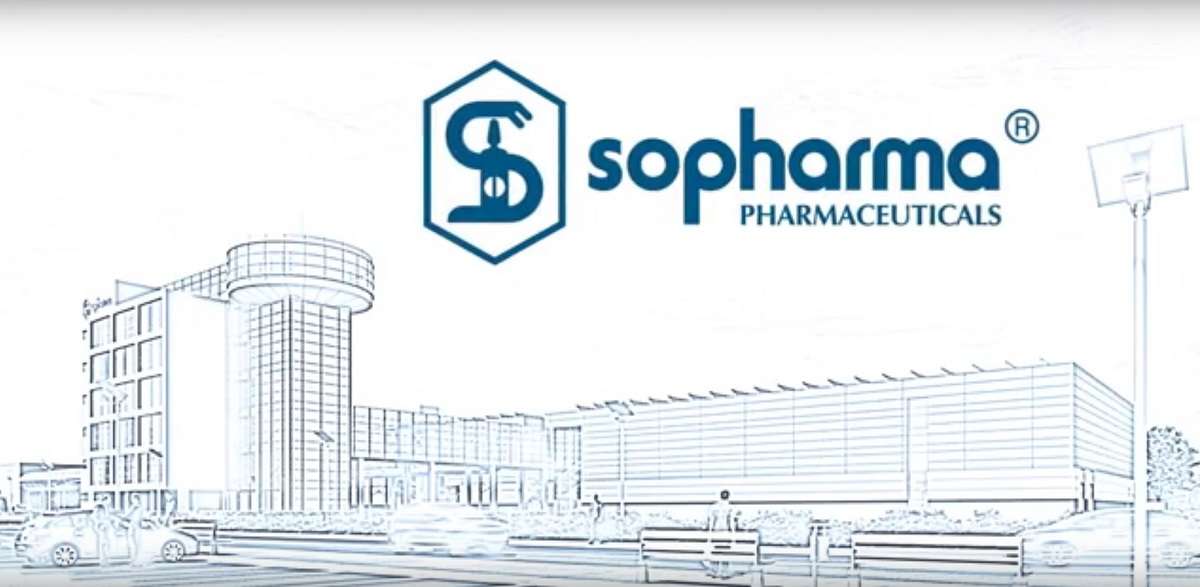 Investors have criticized "Sopharma Trading" that in its balance sheet there are included 70 million levs arrears by hospitals. In general, the company is the largest provider of clinics which annually buy supplies out of which medicines only are worth about 800 million levs. Only state and municipal hospitals have obligations to suppliers worth over half a billion levs, of which about 150 million levs are overdue. From "Sopharma" tried to explain the situation on the hospital market, including responded to questions about whether the payment of arrears of public hospitals and timely payment of obligations depends on the health fund.
"Which hospital do you propose to close down," Donev asked ironically and said that it has never come to the decision to leave patients without treatment and that they lead continuous negotiations and sign contracts to get their money back on time. Dimitar Dimitrov added that they engage with all 400 hospitals and do not see risk as the turnover of the debt is 226-230 days; they credit wisely the sector and would not want to act as the fifth in market share distributor "FARKOL" which announced that because hospitals owe them 1 million levs, they stop working with them.
A few years ago wholesaler "FARKOL", which is headquartered in Burgas, announced that it was stopping deliveries to hospitals and that the largest obligation was that of the local General Hospital - 1.3 million levs, and "Pirogov" owed them around 1.2 million levs - numbers that show at what volumes distributors refuse to work in the hospital market.