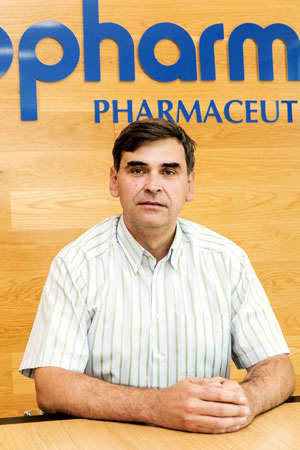 I've been working in Sopharma AD for 11 years. I'm a chemical engineer. I started in Sopharma as deputy chief of Tablet plant. After that when a team was created for designing and building the new OSD Plant in Sofia I was assigned as a project director - responsible for the technological part and the process equipment.
The project was for a completely new plant for the production of solid dosage forms, compliant with modern requirements for good manufacturing practice and with a capacity of 4 billion tablets per year. The project started in early 2007. Together with a leading German engineering company we designed a concept that later, with Sopharma's design, team was further developed into conceptual and detailed design. The financial crisis of 2008 delayed the project. In early 2010, the management of the company decided to finally execute the project in its full size. Construction, equipment and commissioning of the plant took a little more than three years. The investment was over 75 million BGN. Together with the OSD Plant were built also modern High bay warehouse and a Laboratory administrative building.
The big challenge was to procure, install, commission, validate and put into operation the manufacturing equipment consisting of 43 separate installations with more than 100 different machines within two and a half years. This is what the team of Sopharma finished successfully and is something I'm proud of in my professional career. Together with this big project we also executed an additional one with European co-financing for acquiring of part of the process equipment with the grant being just over 3.9 million BGN.
For this project Sopharma received a certificate for first class investor and an award for Logistics and production building of 2013.
I am currently Deputy Director of the OSD Plant for the technical part. The work is dynamic and interesting. The team is good and I'm glad to be a part of it.
Ivaylo Kotzev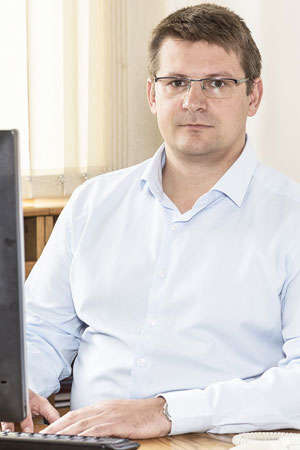 Qualification
My name is Ivaylo Kotzev and work as an engineer in the technology production department in Sopharma AD, Sofia.

I have a Bachelor's and Master's degrees from the University of Food Technologies, Plovdiv - 2007.
I passed a number of additional trainings, organized by Sopharma AD, in order to improve my qualifications. They are:
training course on "Pharmacy for non-pharmacists" in the Medical University - Faculty of Pharmacy.
training course on "Granulation and wrapping in dryer, pseudo - fluidized bed" in Binzen, Germany - February 2006.
training course on "Wrapping and filming solid dosage formulations" - Binzen, Germany - April 2008.
training course on "Plant extracts - process development and production," Clausthal-Zellerfeld, Germany - October 2014.
Professional experience and main skills
I started working in Sopharma AD in 2005, in the Tablet facility as an operator in section Granulation. Six months later I became a technologist in Sopharma AD – Tablet facility.
In 2007 I was sent to a training on working with drying granulators in the German company Hüttlin. After returning to Bulgaria I continued my professional development and started working as a technologist in the Research and Development directorate in Sopharma AD - 2007.
Over the next two years I gained experience in solving technological problems, preparation of registration and regulatory documentation related to the development of solid dosage forms.
In 2009 I started working in the technology production department in the production of solid dosage forms Sopharma, Sofia; Phytochemical and synthetic active substances Sopharma, Kazanlak.
Since 2012 until now I get directly involved as a manager of several projects related to the development of phytochemical production of Sopharma AD.
Magdalena Baltova
Technologist in Phytochemistry and synthesis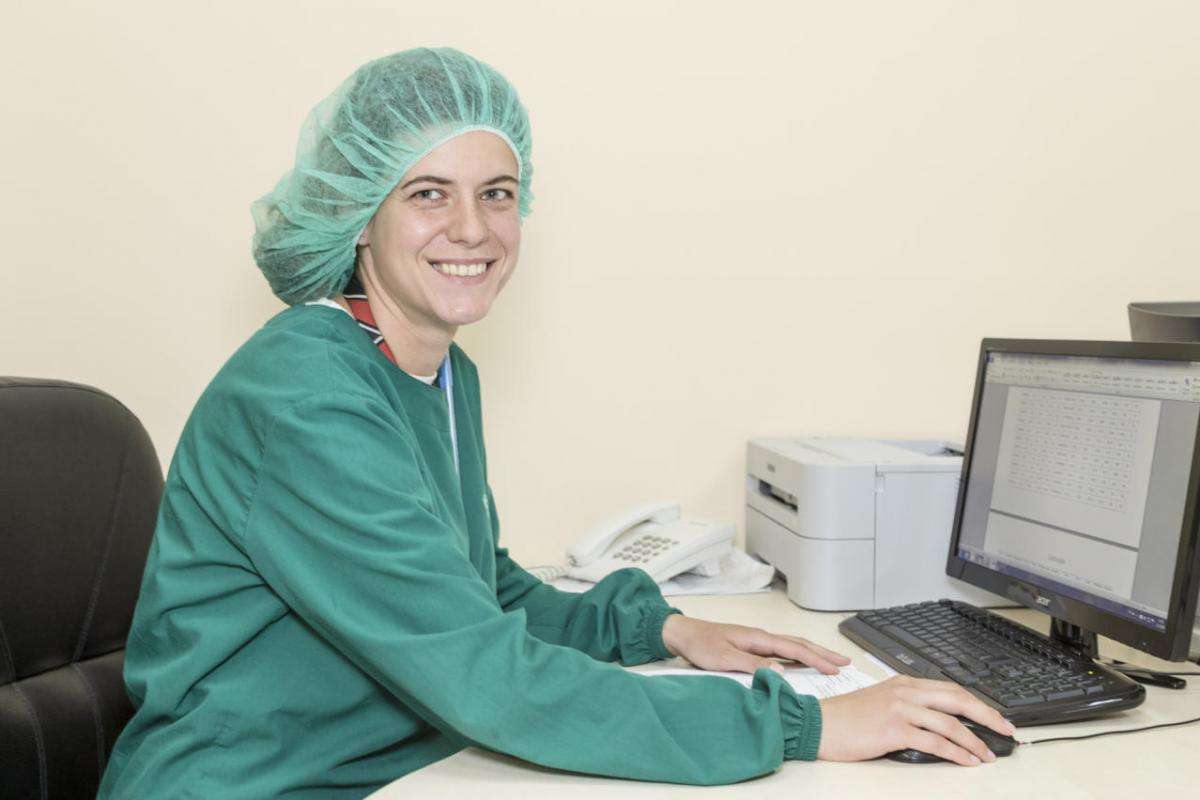 My name is Magdalena Baltova
I have a degree form Sofia University St. Climent Ohridski in plant biotechnology.
Initially I was attracted to Sopharma by one of the main philosophies of the company - the maximum utilization of natural resources to create high-quality natural products. Moreover, it is not only the largest and most prestigious Bulgarian pharmaceutical company, but it also provides excellent opportunities for professional career, training and development.
There is a close link between the unique biosynthetic properties of medicinal plants and the factors of the particular habitat in which they are grown. This is reflected in the qualitative and quantitative composition of the accumulated biologically active substances, i.e. the plant raw materials, delivered for processing, differ from each other.  I like the challenge, accompanying the isolation and purification of active substances from plant raw materials, I also like the dynamics of the technological process arising from it.