Nedyalko Lesev
Chemist in Laboratories for Experimental Analysis of Products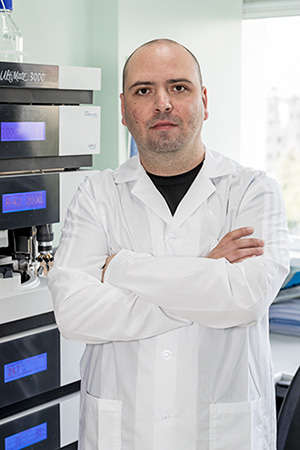 My name is Nedyalko Lesev. I studied chemistry at Sofia University "St. Kl. Ohridski" and completed with a Masters' degree "Organic materials in high technology".
My desire after completing his higher education was to engage with high level company engaged in chemical production and my main choice was Sopharma AD - a leading pharmaceutical company in Southeast Europe.
I started working at Sopharma AD in 2013 as a chemist in the labs Laboratories for Experimental Analysis of Products (ELALP) as part of the Quality Management Department. The main activities and tasks we perform are related to the development and validation of physical and chemical testing methods and quality of raw materials consumed in the production and the finished products of the company. Another major activity that I am personally engaged in is to follow the changes that occur in various dosage forms set out in the stability program of production. I observe for changes in the physico-chemical parameters, a possible dissolution of the active substances and the amount of degradation and by-products that can be received within the before and also after the expiry date of the formulation, embedded storage under certain temperature and humidity (weather conditions).
I am part of the team of Accredited Testing Laboratory which has an established and functioning system of quality management that is accredited by the Executive Agency "Bulgarian Accreditation Service" in accordance with the requirements of BS EN ISO / IEC 17025: 2006. During each stage of the work process we strictly adhered to European requirements of Good Laboratory Practice.
The wide variety of activities and number of products produced by Sopharma AD are a predisposition for new challenges. We solve various chemical problems daily and we have the opportunity of establishing more precise, accurate and easily reproducible analytical methods for characterizing the quality, safety and efficacy of medicinal products. All this makes my job very interesting and gives me tremendous experience and knowledge.
Yordanka Krumova
Expert on stability in Laboratories for Experimental Analysis of Products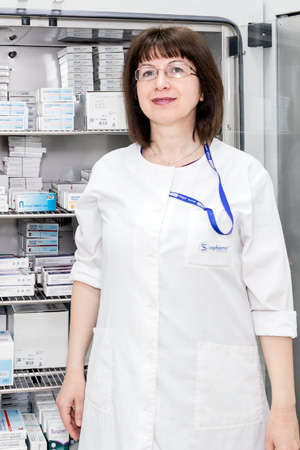 I graduated UCTM-Sofia with a degree of "Engineering Chemistry". I work in Sopharma AD work since 200. I started as a chemist in the laboratory of IPC Tablet factory. The most attractive part of the job was the opportunity to work in a modern laboratory with modern equipment. My job consisted of quality control at various stages of production of solid forms according to the approved documentation, and control of the process for cleaning equipment. From 2007 to late 2009 I am "Head of Laboratory". Working in a production laboratory gave me the opportunity for professional development and growth and taught me of responsibility, discipline, precision and accuracy.
Since 2010, as an expert on stability in ELALP, "Quality management". I track how the quality of medicines and medicinal substances changes over time under the influence of various factors such as temperature, humidity and light. This involves the use climatic chambers. The data obtained are analyzed and the results are used to determine the shelf life and storage conditions of medicines. Stability is a mandatory part of the registration documentation, as well as re-registration. All medicinal products from the portfolio of Sopharma AD are monitored for changes during the shelf life and after. The company has registrations in different parts of the world. The world is divided into four climatic zones, each zone has its own characteristics (average temperature and relative humidity). With climate chambers we do preliminary studies on the behavior of the medicinal product in the respective climate zone.
The goal of stability is to ensure the quality, safety and efficacy of medicinal products of Sopharma AD anywhere in the world.My work in the company has always been interesting, dynamic and creative. The requirements for the production of medicinal products are constantly increasing and this leads to the need to monitor developments for existing products on the market and also for those in development and registration of new formulations.
In Sopharma I met and meet interesting people. I work in a very good and positive team of professionals, which is a prerequisite for a pleasant and fruitful work.