Both proven experts in their field and young professionals work in Sopharma.
The company offers many career opportunities in the same field of qualification and career development within the same or a different field.
Based on their potential each employee is given the opportunity to develop. It is a fact that the majority of managerial positions are occupied by internally prepared successful professionals.
Boris Guintchin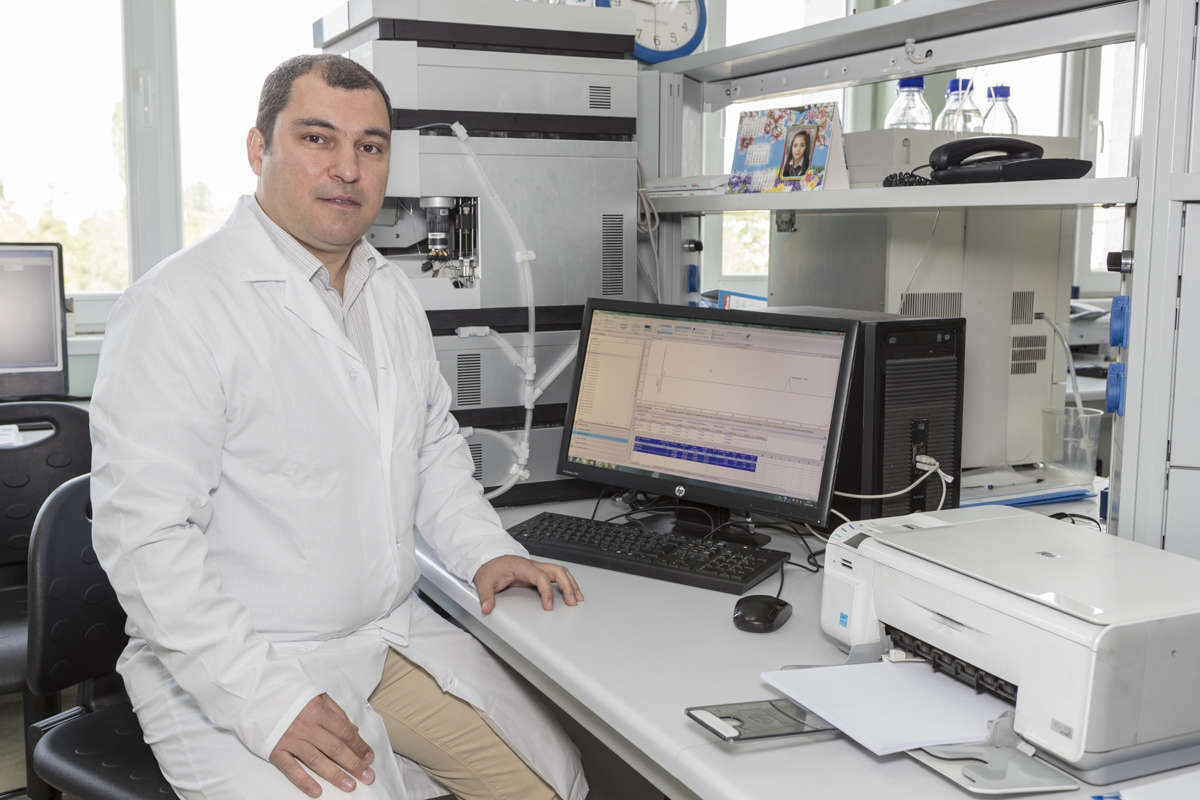 Hello!
My name is Boris Guintchin.
I have been working in Sopharma AD for 20 years. I started working in 1996 in the Biotechnology facility after obtaining my university degree in biotechnology engineering from the UCTM. I worked on the process of purification of insulin (isoelectric precipitation, molecular sieve/gel chromatography and ion exchange chromatography) and then transferred to the Ampule plant as preparer of injectable solutions.
After my work in the production I relocated to the Quality Management Directorate as an analyst in the Central Chemical Laboratory. Meanwhile, I continued my education as a PhD in organic chemistry at University of Zurich, and after a postdoctoral study at the University of Neuchâtel (Switzerland), I returned to continue my career development in Sopharma AD.
I worked as head of the Central Chemical Laboratory, Head of External Audit and since 2008 I hold the position of Head of Quality Assurance division. My experience gained in the manufacturing and control of medicinal products helps me every day in defining objectives and decision making.
What Sopharma gave to me?
In Sopharma I met experts and people that predetermined my overall development. The company provided me with excellent working conditions, career development and effective training.
What I am proud of in my work?
I am proud of the team that we built and with a purpose of what I do. If my work in Switzerland has given me a lot at a purely personal level, presenting me with problems for which no one has a ready answer or through my communication with my students, my work in Sopharma makes me proud of the fact that we help people. I cannot forget the feeling of satisfaction from my work that I experienced when, staying as an escort at the hospital to a close friend of mine after a serious incident, the nurse came and started to give medications that I have worked on or analyzed. Perhaps these were not the exact ones that I've worked on, but I realized that "my medicines" have also helped someone in need. I wish you all to experience that feeling. It is one of the things that make us feel proud and give a meaning to our existence.
What I regret? 
Personally - nothing. Perhaps the only thing I regret is that our team was left by very valuable people. People, who have proven their professional qualities in their work in large international companies not only in Bulgaria but also abroad.
What I wish for myself?
Health for my whole family and to sleep peacefully…
I do not wish you to have to drink medicines, but if that happens, I wish to always be able to calmly and with inner conviction tell you: "Do not be afraid to take the medicines of Sopharma. We guarantee their quality, efficacy and safety. "
Some time ago, a highly respected colleague of mine, said about himself upon retirement:
"I am a happy man, because every morning when I wake up, I am in a hurry to go to work. When the sun goes down - rushing to get home to my family." I realized that I am one of those lucky people. I wish myself to always be so!
Be healthy!
Ivaylo Kotzev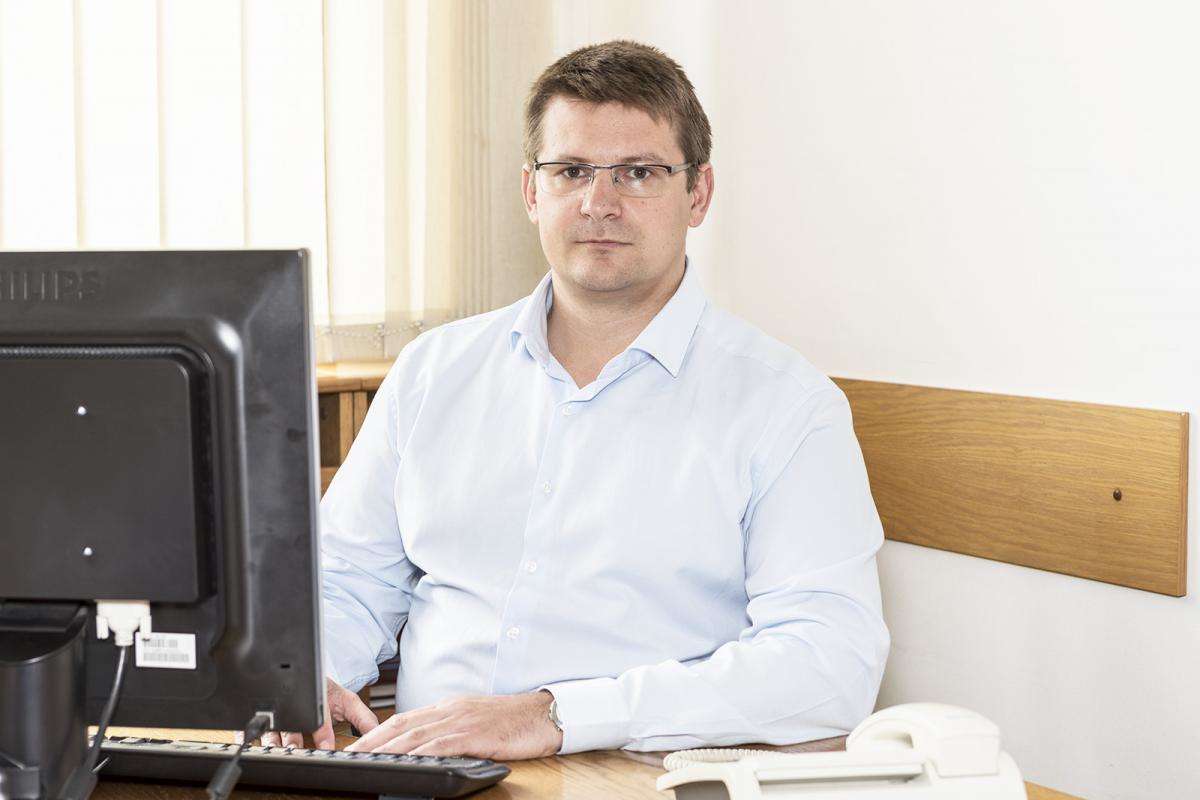 Qualification
My name is Ivaylo Kotzev and work as an engineer in the technology production department in Sopharma AD, Sofia.
I have a Bachelor's and Master's degrees from the University of Food Technologies, Plovdiv - 2007.
I passed a number of additional trainings, organized by Sopharma AD, in order to improve my qualifications. They are:
training course on "Pharmacy for non-pharmacists" in the Medical University - Faculty of Pharmacy
training course on "Granulation and wrapping in dryer, pseudo - fluidized bed" in Binzen, Germany - February 2006.
training course on "Wrapping and filming solid dosage formulations" - Binzen, Germany - April 2008.
training course on "Plant extracts - process development and production," Clausthal-Zellerfeld, Germany - October 2014.
Professional experience and main skills
I started working in Sopharma AD in 2005, in the Tablet facility as an operator in section Granulation. Six months later I became a technologist in Sopharma AD – Tablet facility.
In 2007 I was sent to a training on working with drying granulators in the German company Hüttlin. After returning to Bulgaria I continued my professional development and started working as a technologist in the Research and Development directorate in Sopharma AD - 2007.
Over the next two years I gained experience in solving technological problems, preparation of registration and regulatory documentation related to the development of solid dosage forms.
In 2009 I started working in the technology production department in the production of solid dosage forms Sopharma, Sofia; Phytochemical and synthetic active substances Sopharma, Kazanlak.
Since 2012 until now I get directly involved as a manager of several projects related to the development of phytochemical production of Sopharma AD.
Yordanka Krumova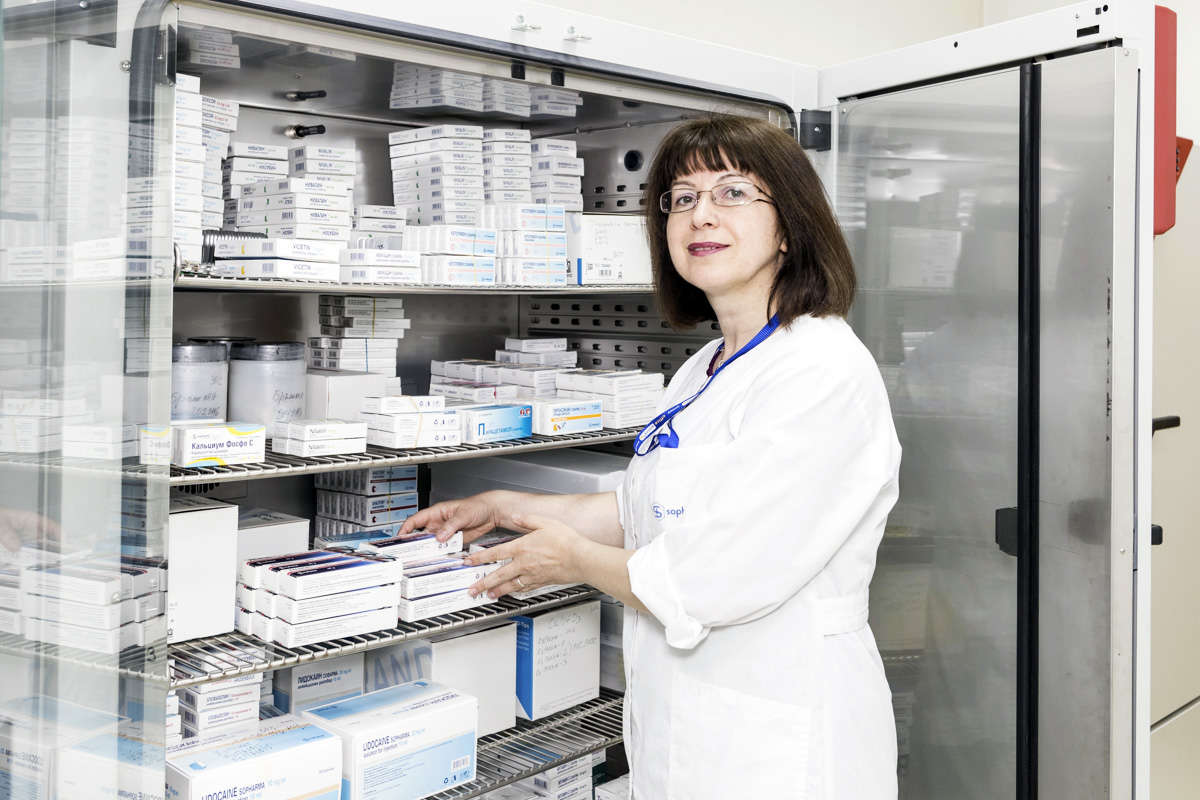 Expert on stability in Laboratories for Experimental Analysis of Products

I graduated UCTM-Sofia with a degree of "Engineering Chemistry". I work in Sopharma AD work since 2001. I started as a chemist in the laboratory of IPC Tablet factory. The most attractive part of the job was the opportunity to work in a modern laboratory with modern equipment. My job consisted of quality control at various stages of production of solid forms according to the approved documentation, and control of the process for cleaning equipment. From 2007 to late 2009 I am "Head of Laboratory". Working in a production laboratory gave me the opportunity for professional development and growth and taught me of responsibility, discipline, precision and accuracy.

Since 2010, as an expert on stability in ELALP, "Quality management". I track how the quality of medicines and medicinal substances changes over time under the influence of various factors such as temperature, humidity and light. This involves the use climatic chambers. The data obtained are analyzed and the results are used to determine the shelf life and storage conditions of medicines. Stability is a mandatory part of the registration documentation, as well as re-registration. All medicinal products from the portfolio of Sopharma AD are monitored for changes during the shelf life and after. The company has registrations in different parts of the world. The world is divided into four climatic zones, each zone has its own characteristics (average temperature and relative humidity). With climate chambers we do preliminary studies on the behavior of the medicinal product in the respective climate zone. The goal of stability is to ensure the quality, safety and efficacy of medicinal products of Sopharma AD anywhere in the world.

My work in the company has always been interesting, dynamic and creative. The requirements for the production of medicinal products are constantly increasing and this leads to the need to monitor developments for existing products on the market and also for those in development and registration of new formulations.

In Sopharma I met and meet interesting people. I work in a very good and positive team of professionals, which is a prerequisite for a pleasant and fruitful work.