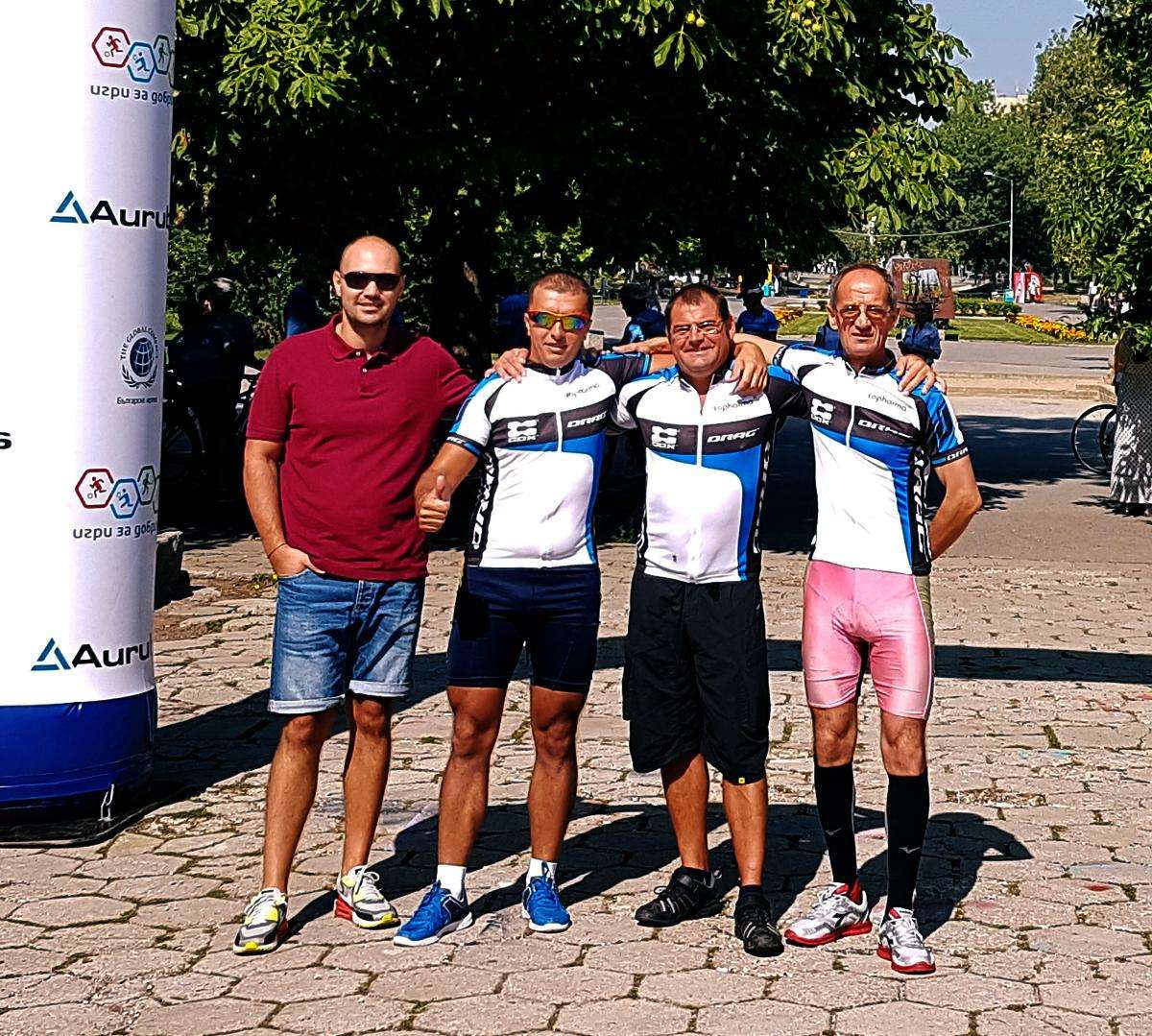 70 bikers joined the charity bike tour of 80 km from Sofia to Pirdop, a part of "Games for Good". The contestants were employees of Aurubis, Overgas, Sopharma AD and TechnoLogica EAD, each team fighting for its own cause.
The bike tour started after the official opening at 10:30 a.m. in Zaimov Park in front of Sofia Theatre on July 22, 2017, Saturday. The teams had two stops along the route – at Dolno Kamartsi Village and at Mirkovo Inn. Before the final, from the stop in the town of Zlatitsa, the tournament itself began to the town of Pirdop, between the participants enrolled in a team with a cause.
The winner of the tournament was the team of Aurubis, which competed in favour of Dimitar Tabakov, 15-year boy from Pirdop, suffering from aplastic anemia, and of Kristiyan Nikolov, 5-year boy from the village of Chavdar, suffering from a severe gastrointestinal disorder (epithelial dysplasia). Prizes were awarded in Pirdop. All three finalists competed for the team of Aurubis.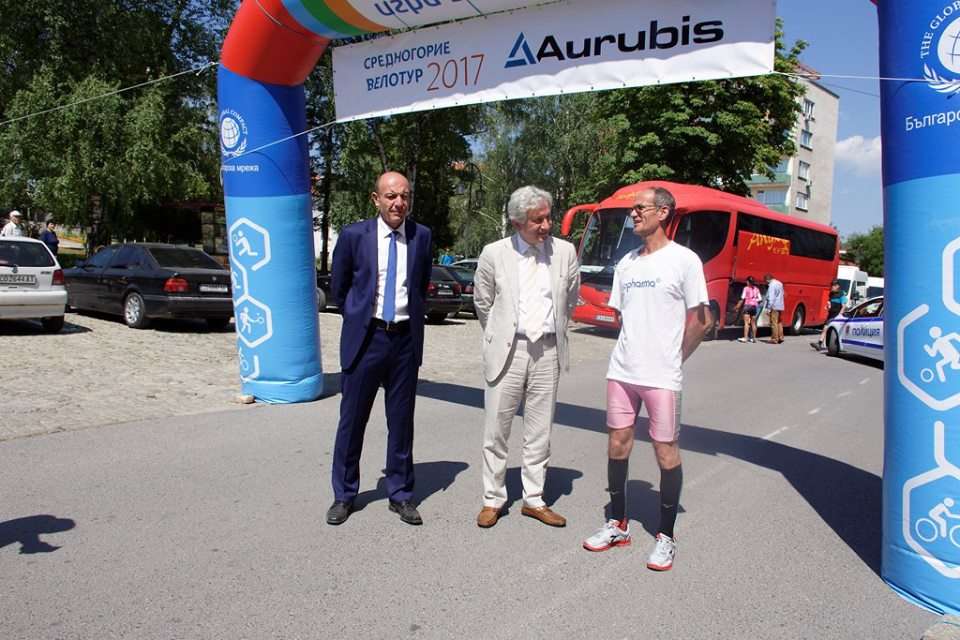 The three bikers of Sopharma's team – Boyko Zlatanov, Dimitar Vladov and Borislav Angelov competed in favour of the joint initiative of "Healthy" and Credo bonum Foundation for organized visits of young people  to centers for the elderly to overcome their social isolation. Boyko Zlatanov received a diploma for the oldest participant in the bike tour.
The bike tour was a competition from "Games for Good" project aimed at confirming that responsible companies, good health of employees, sport and causes can go hand in hand. UNGC Network Bulgaria organizes tournaments in 4 sports – football, cycling, tennis and volleyball, where each participating company fights for a social cause selected by the company itself. When it wins the tournament, it wins also the prize fund, which is then donated for the cause selected by the team.
The project is part of "Healthy at Work" Program in performance of the Strategic Plan 2015+ (for work on UN goals for sustainable development), Goal 3 "Providing healthy lifestyle and stimulating the welfare of everybody in each age group".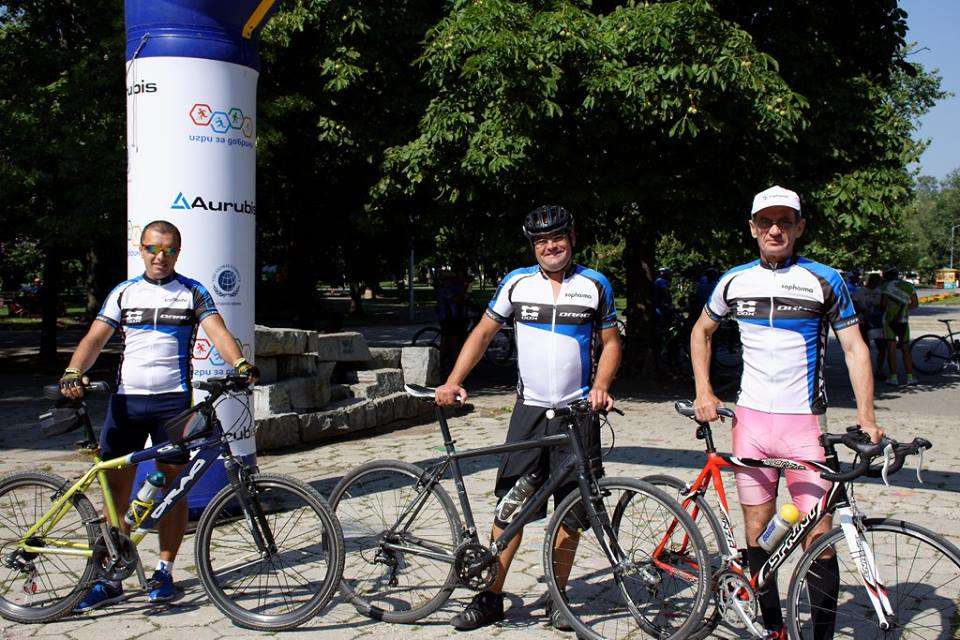 #sopharmateam