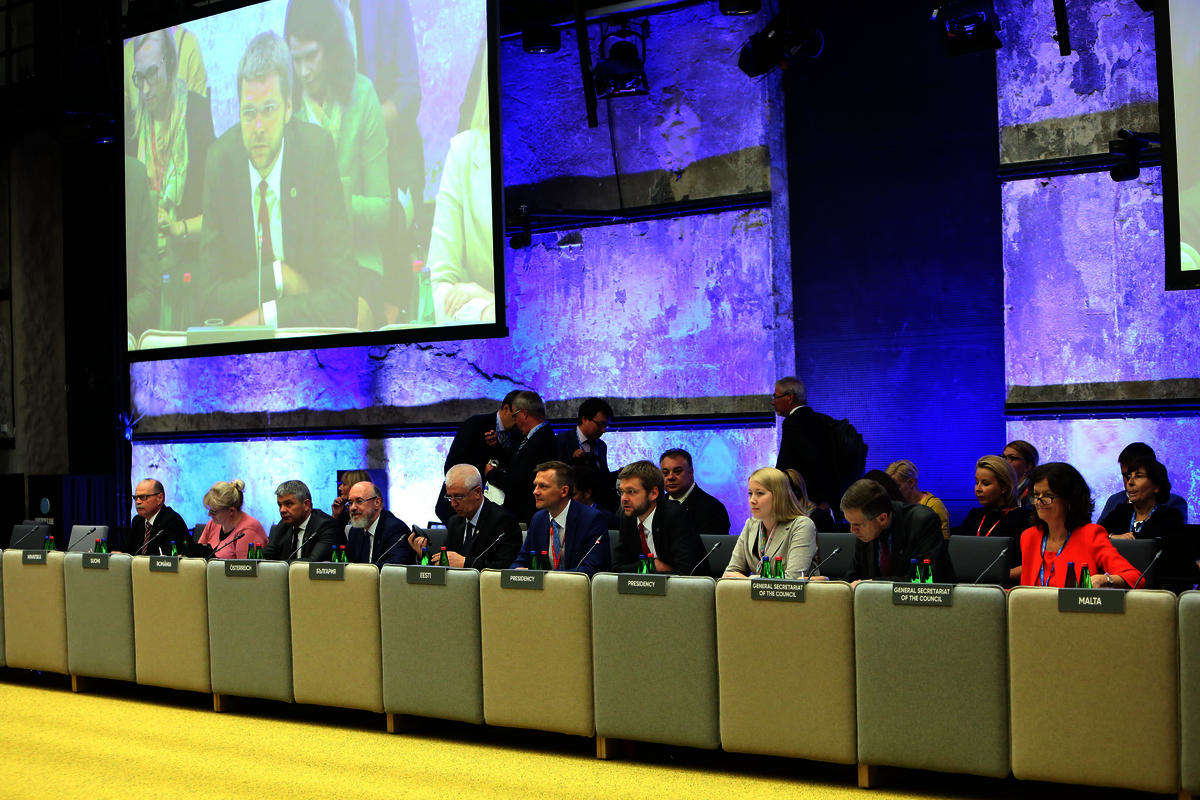 The EU health ministers discussed the future of digital healthcare solutions at an informal meeting held in late July in the city Tallinn. They identified the areas where the closer cooperation between the member states and action at EU level is possible in an effort to address the key challenges connected to the digital innovations in the sphere of healthcare.
It was underlined that there is a necessary to align the regulatory approaches and data management in the implementation of the new EU data protection regulations, to expand the cross-border exchange of health data and build common data platforms to facilitate their future use for research and innovation. The ministers agreed with the Chairmanship's proposal to work on a voluntary basis for the joint activities undertaken by the member states concerned.
The Estonian health minister, Jevgeni Ossinovsky, who chaired the meeting, declared that all member states face common challenges in ensuring the sustainability of their health systems and that digital technologies must support the overall health policy objectives, such as electronic systems for health record registration and electronic prescriptions.
Prevention and treatment of diseases
Digital Europe and the free exchange of data is one of the common priorities of the Estonian Presidency. With the distribution of digital technology, large amounts of healthcare data are being generated and these could be used to improve the process of their analyzing to help prevent and treat the illnesses and to contribute to the sphere of research and innovation.
Of major importance is to find the balance between risks and benefits and to guarantee that the accumulated data shall be used in a secure and transparent manner. This also means that patients will have the opportunity to easily access their personal health data, to decide on how to use it and to receive the means which will help them use the data in a safe and convenient way throughout the EU. It is also of great important to find the adequate EU funding mechanisms in order to increase the investments made by the member states in ICT solutions and e-healthcare.
Empowering patients and maintaining sustainable health
care

systems

The EU Commissioner for healthcare and food safety, Vytenis Andriukaitis outlined the commission's latest initiative in this area - communications for digital healthcare and consultations with the public where everyone can get involved. The communications will be focused on three main pillars: providing access to the electronic health records and the possibility for their exchange; support for  the data infrastructures and a third pillar which shall be focused on giving greater authorities to the citizens and promoting care oriented toward the individual personality.

These actions also find the support of a wide range of stakeholders through the Digital healthcare company. More than 100 European organizations are working together with the state authorities for a better cross-border cooperation aimed at accelerating the process of digitization of the European healthcare systems.

(EPSCO - Employment, Social Policy, Health and Consumer Affairs Council/).