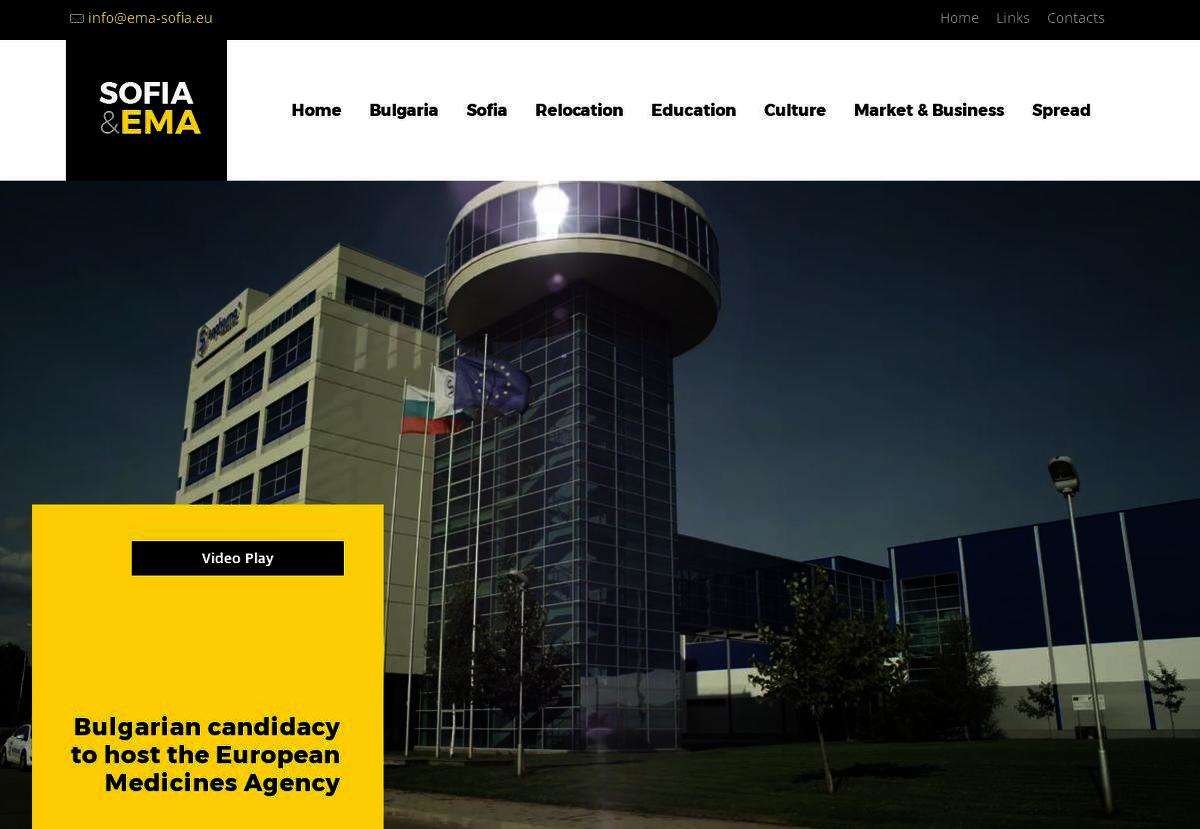 Bulgaria is among the 19 candidates for hosting the European Medicine Agency (EMA), which – in connection with Brexit - will change its headquarters next year.
The Bulgarian government has presented a site and a video clip on the country's application which can be found at http://ema-sofia.eu. According to the information there contained, the Bulgarian pharmaceutical sector can boast with 12,000 highly qualified professionals and since the middle of the 20th century the pharmaceutical sector has grown to show a market increase by 9.5% in value and 3.6% in volume by 2016. The video clip presents a number of the country`s important landmarks as well as high-tech pharmaceutical production facilities.
The requirements for electing the ELA host to the European Council include the availability of a building to host the future activities of the agency as well as  accessibility, secured medical services, a labor market and education for the families of the employees.
EMA is engaged in the granting of permission for and managing the control over the use of all new humanitarian and veterinary medicines in the EU and the European Economic Area and monitors the safe use of medicines in the member states. Members of its board of managers are the directors of each member state's pharmaceutical agency, two EC representatives, two representatives of the EP and two representatives of various patient's, medical and veterinary organizations.
The agency has an annual budget of over EUR 300 million and has 890 employees. Annually, it holds around 564 meetings, receives over 35,000 visitors and enjoys the support of over 3700 EU experts. EMA coordinates the work of seven scientific committees which are assisted by 34 work and advisory groups which participate in working sessions held on a monthly basis.