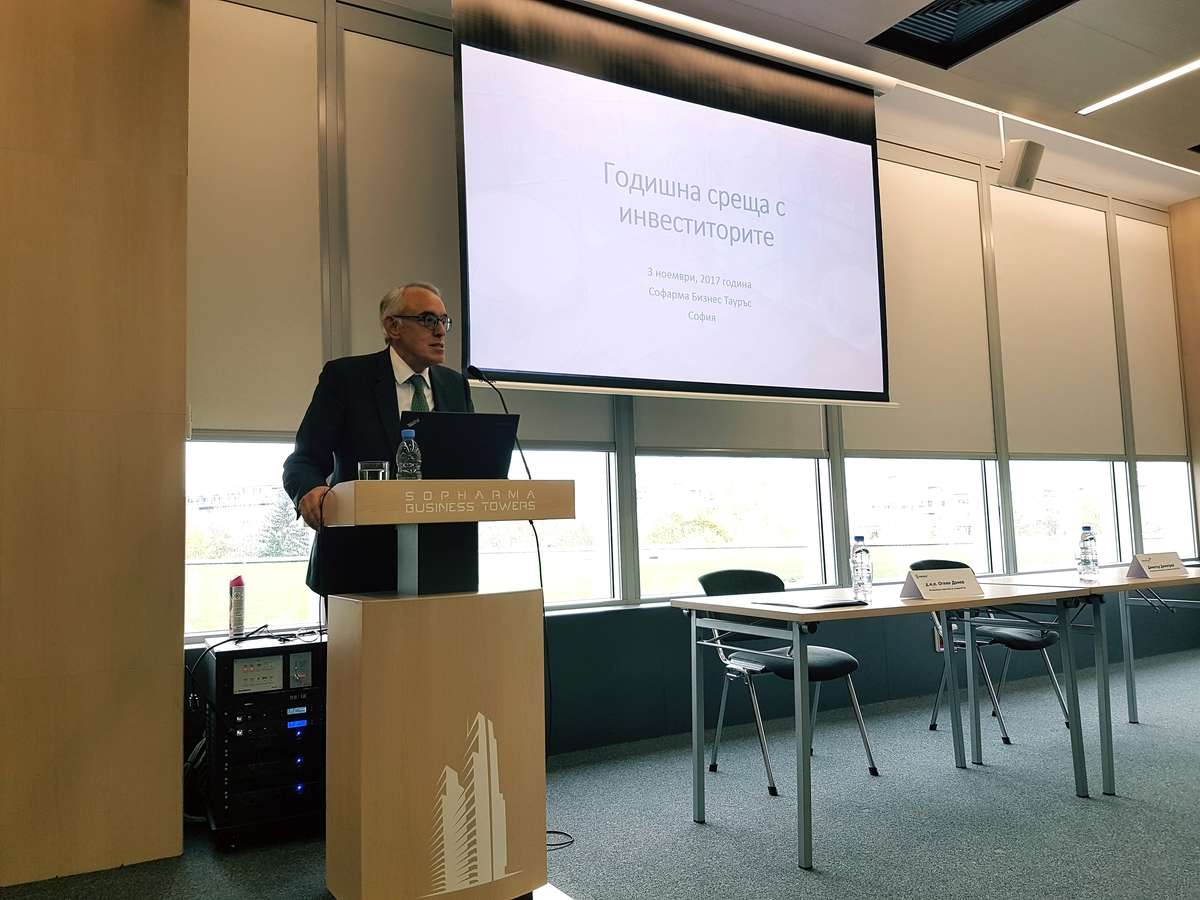 At the Annual investor's meeting, held on November 03, 2017 at SBT, Ognian Donev, Chairman of the Board of Directors and Sopharma`s Executive director  announced the company's development plans and answered the questions forwarded by the attendees. More than 100 stakeholders had the opportunity to obtain information on the results achieved by the company during the last nine months as well as the planned investments in new facilities, the market expansion issues and the vision for the future development of "Sopharma" and "Sopharma Trading".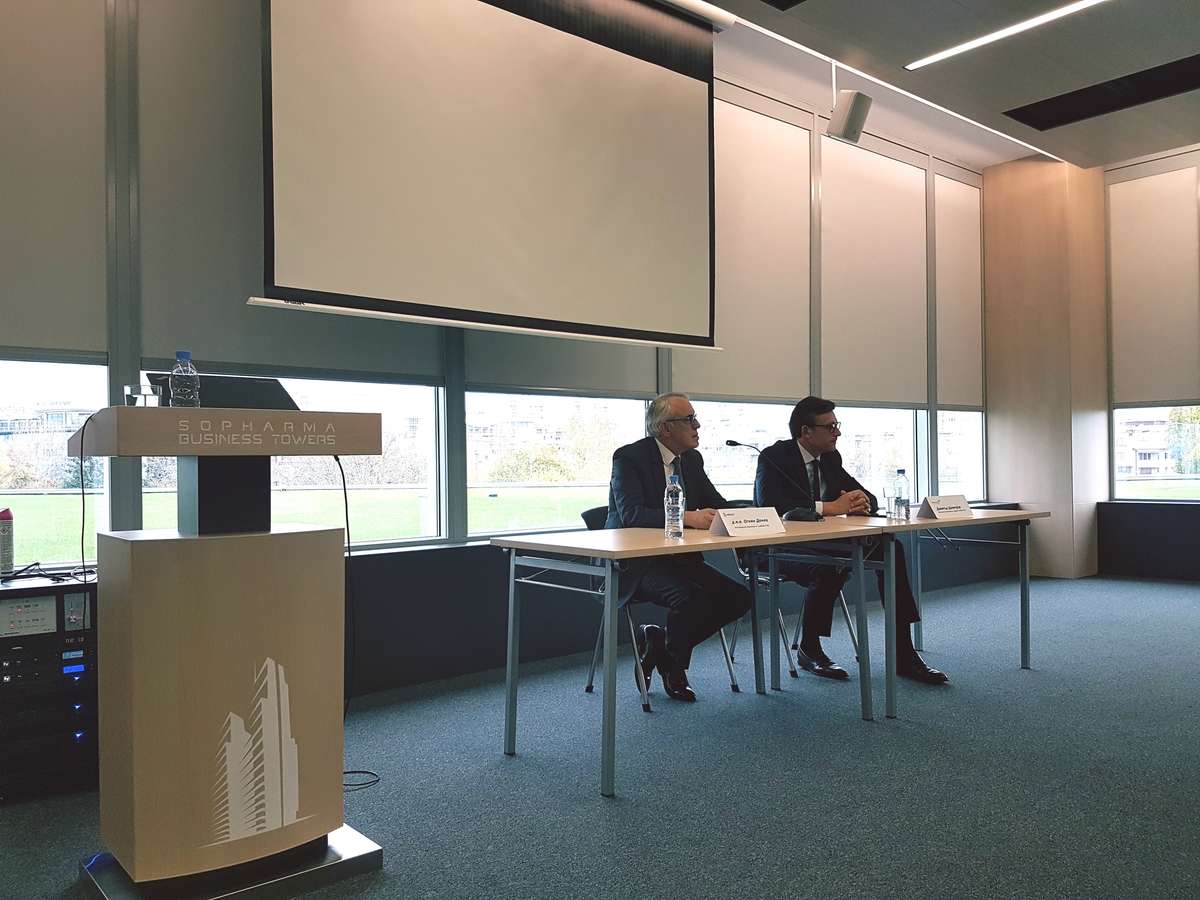 During the first quarter of 2018, "Sopharma" will embark on the construction of two new plants, one of which will produce lyophil and the other will be located in Kazanlak and is intended as an extraction facility. The major objective of  the group is to be prepared to meet the expected higher workload in terms of the planned market expansion and market presence, as well as with the anticipated appearance of Tabex® on the US market. The new plant in Kazanlak shall apply for obtaining a certificate from the American Food and Drug Administration (FDA) in order to be able to sell the product on the US market. Clinical drug studies in the United States are expected to start soon as the agency requires the availability of accumulated experienced in the use of every drug in the US in order to authorize its market distribution.
The Sopharma Group has consolidated its production capacities and plans to update the production of syringes and medical devices at the "Momina Krepost" plant in Veliko Tarnovo, said Ognian Donev.
Sopharma reports of new foreign markets, including Vietnam and the recovery of markets in Russia and the Ukraine. The nine months revenue from sales figures indicate a 12% increase, or BGN 148.7 million, compared to the BGN 132.4 million from the same period last year. Operational profit for the same period is up by 52.7% and has reached BGN 33.3 million.
Regarding Sopharma`s stock prices and despite the positive results there is a marked drop to 3.91 in September due to the mass sale of shares by the shareholder "Romfarm" followed by and a recovery reaching BGN 4.35.
According to Dimitar Dimitrov, CEO of Sopharma Trading, over the next three years the "Sopharma" group plans to double its revenue from wholesale operations. Last year's revenue from sales amounted to BGN 612 million, but Dimitrov counts on foreign market growth - Serbia in particular -  and on the expansion of the group's pharmacy business.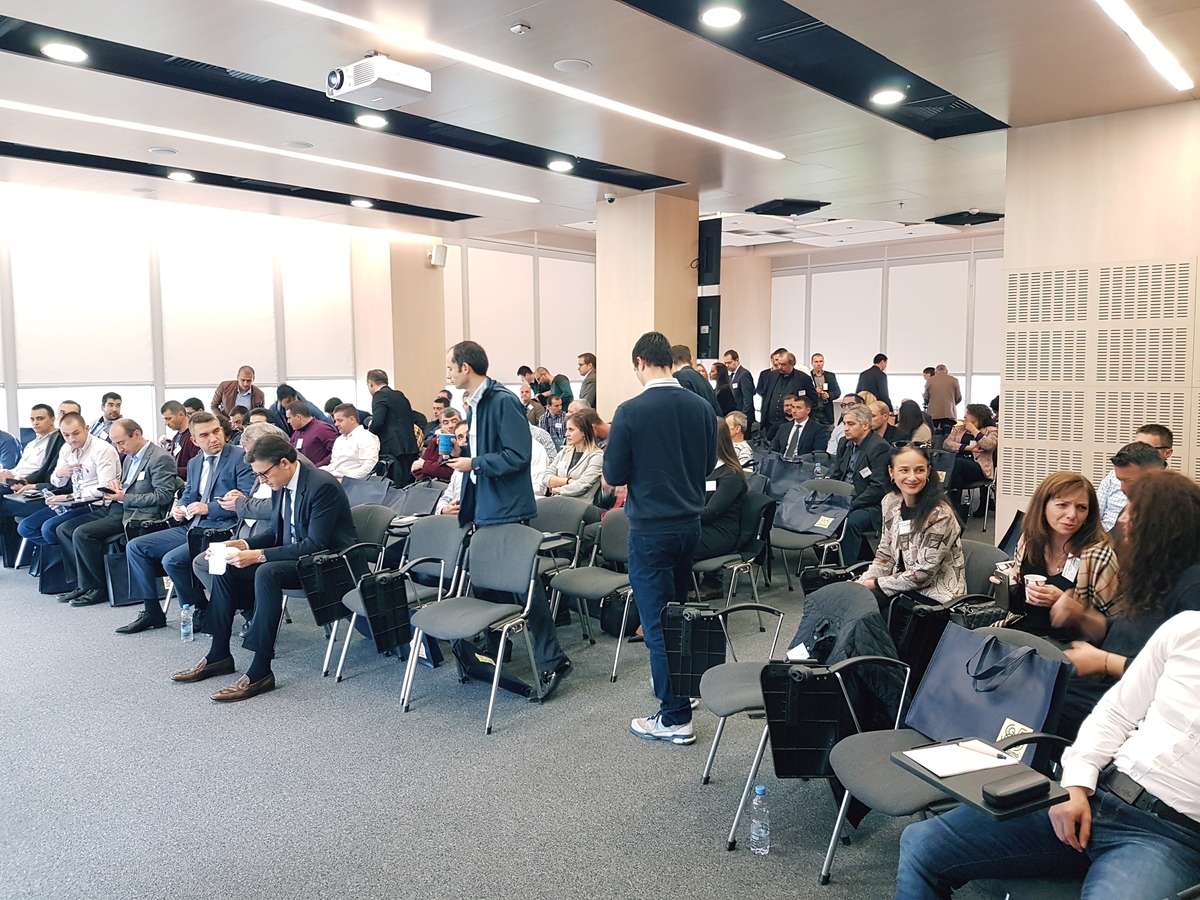 The present Information is not a recommendation for buying or selling securities.